Posted by tiffanyinuranus@gmail.com BigCommerce on Oct 31st 2021
---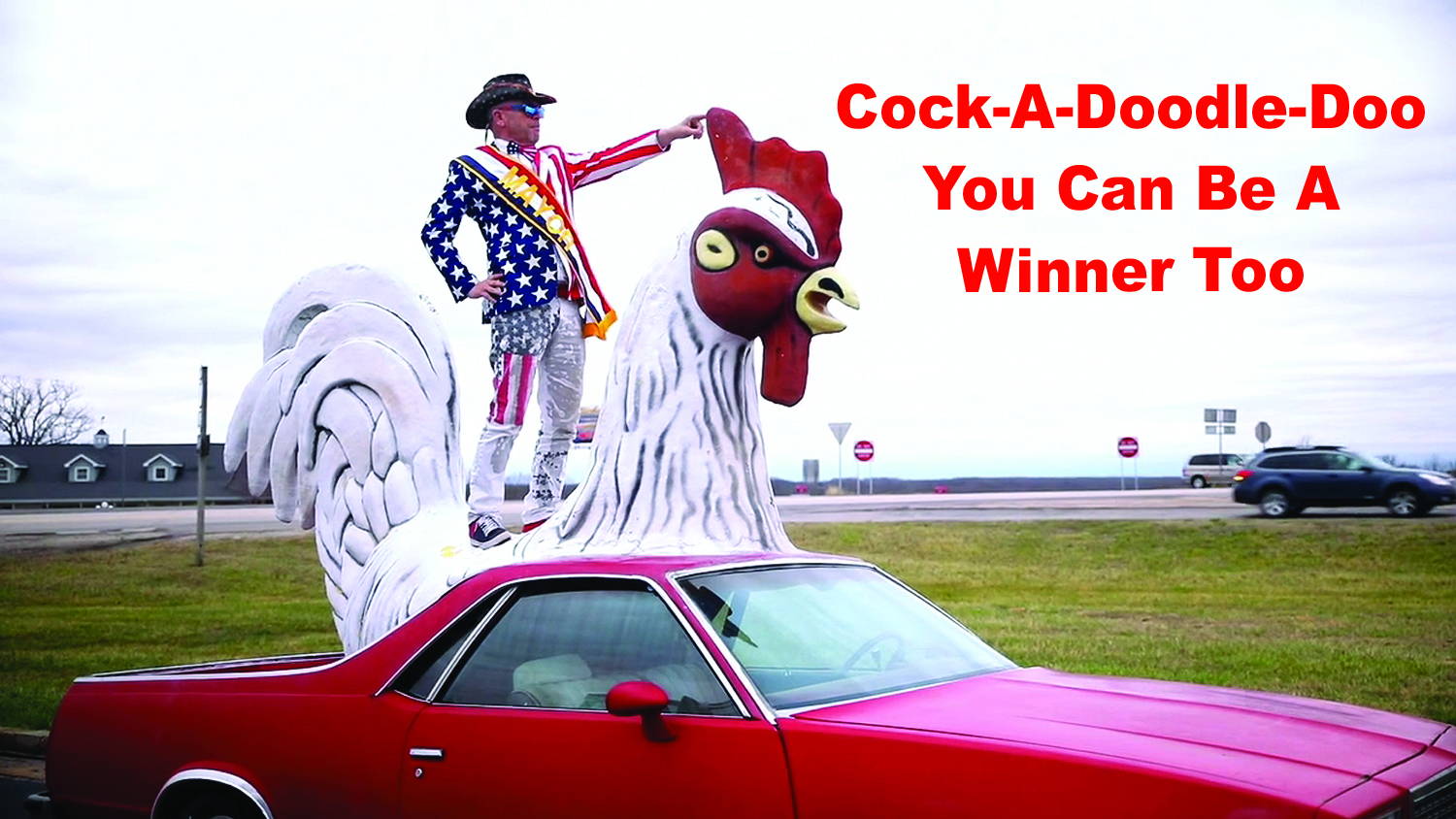 One lucky winner will receive one of each item pictured. Of course, The Mayor's handsome face is on all of it!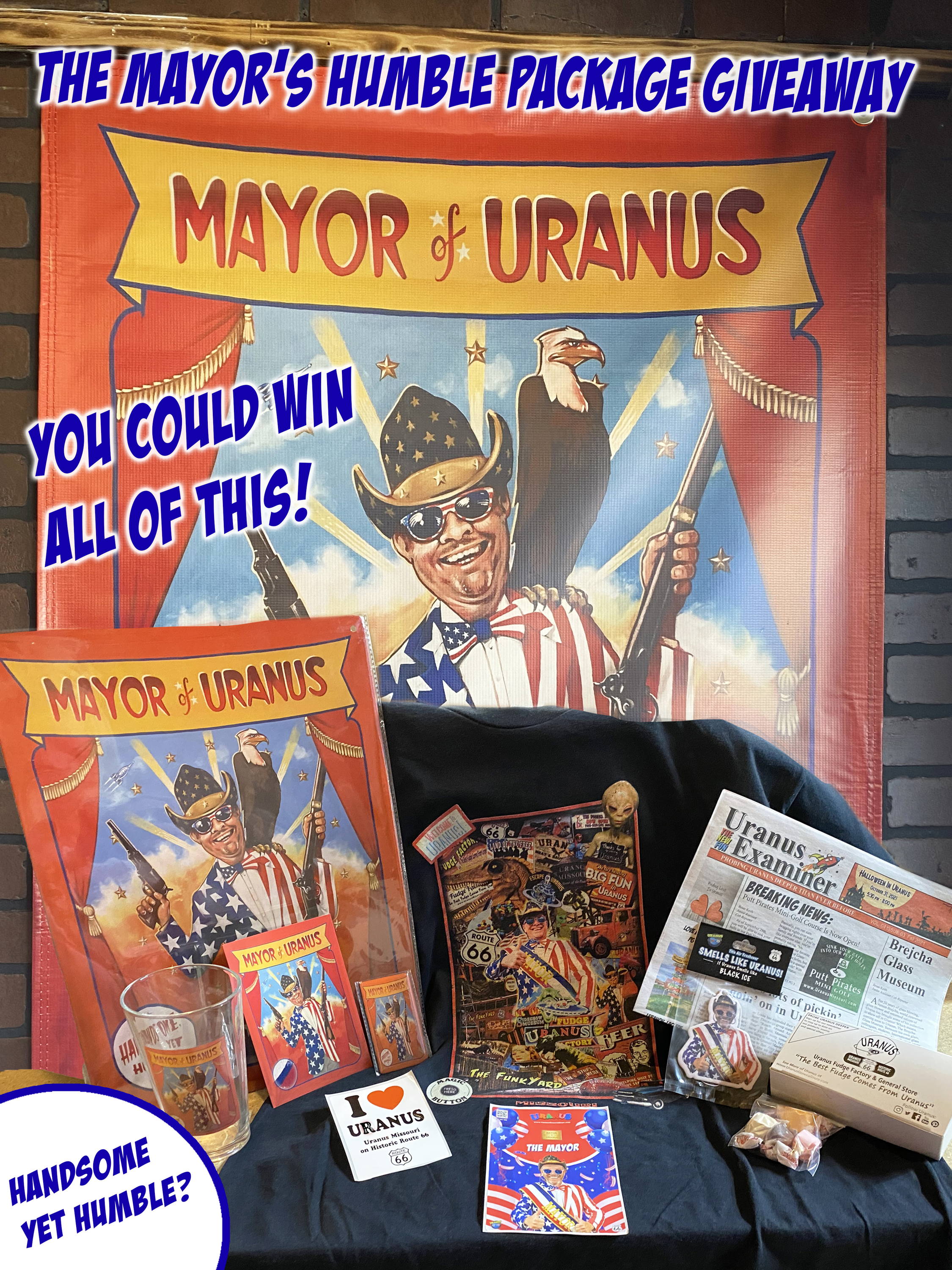 There are multiple ways to enter. You can text mayor to 855-596-2084. Fill in the form link below. Or click on the scan code! The more you enter, the better your chances are at winning!
The winner will be drawn on Black Friday, November 26th, 2021. After announced on our social media pages, the winner will be contacted via email and telephone, and should claim the prize no later than 11:59pm CDT November 27th. Your email and phone number must be valid to qualify and win.
The winner will receive a 1/2 Lb of Fudge, Mayor of Uranus - Banner, Tin Sign, Pint Glass, Magnet, Air Freshener, Postcard, Living In Uranus T-shirt, Shoutout, Sticker, New Uranus Examiner, and I Love Uranus Sticker.
OTHER INFO
There will only be one winner. The email and or phone number you enter, must be valid to win. You must be 18 or over to win.
The Mayor will plan to travel to the winner's hometown to deliver the package, at a date we all agree upon.
WHAT HAPPENS IF NO ONE CLAIMS THE PRIZE?
If, after November 27th, the winner has not claimed the prize, we will randomly choose a winner from the other people who entered.
We will do this by putting the names on an excel sheet and let Googles random # generator choose the winner. We will do this live so everyone can watch.