Posted by Laura Abernathy Huffman on Nov 2nd 2023
By Laura Abernathy Huffman
Mayor Louie, Miss Tiffany, and their merry band of fudge packers invite you and your guests to find comfort in Uranus!
Add value to your group travel itinerary with a comfort stop at Uranus Fudge Factory & General Store on Route 66 in Pulaski County, Missouri.
Your guests will appreciate our FREE fudge samples (15 flavors to choose from), clean restrooms, and the opportunity to stretch in Uranus! Uranus is crammed with fun photo ops, dinosaurs, aliens, and unique souvenirs that will give your guests smiles for miles.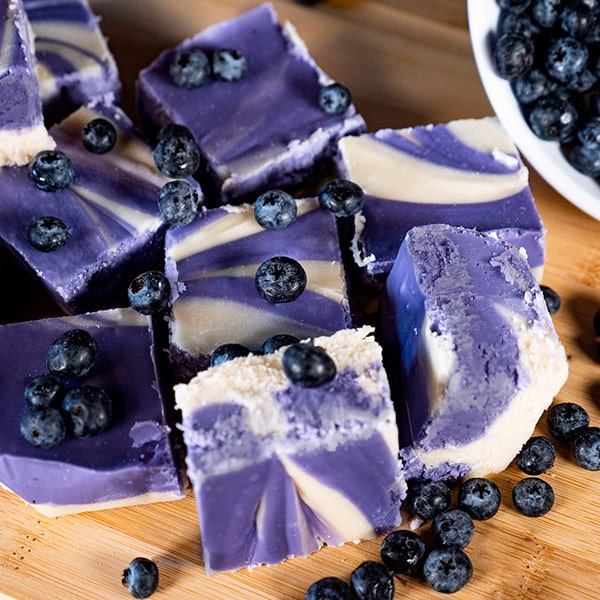 The best blueberry cheesecake fudge comes from Uranus!
Your driver will appreciate how easy it is to fit their bus in Uranus! Parking in Uranus is easy-peasy. Your host will appreciate the hospitality that our fudge packers provide to every traveler. Chuckles are contagious in Uranus!
Whether you are ducking off the interstate for a quick comfort stop or providing a one-of-a-kind Route 66 experience to your vacationers, Uranus Fudge Factory & General Store is the perfect fit for your group.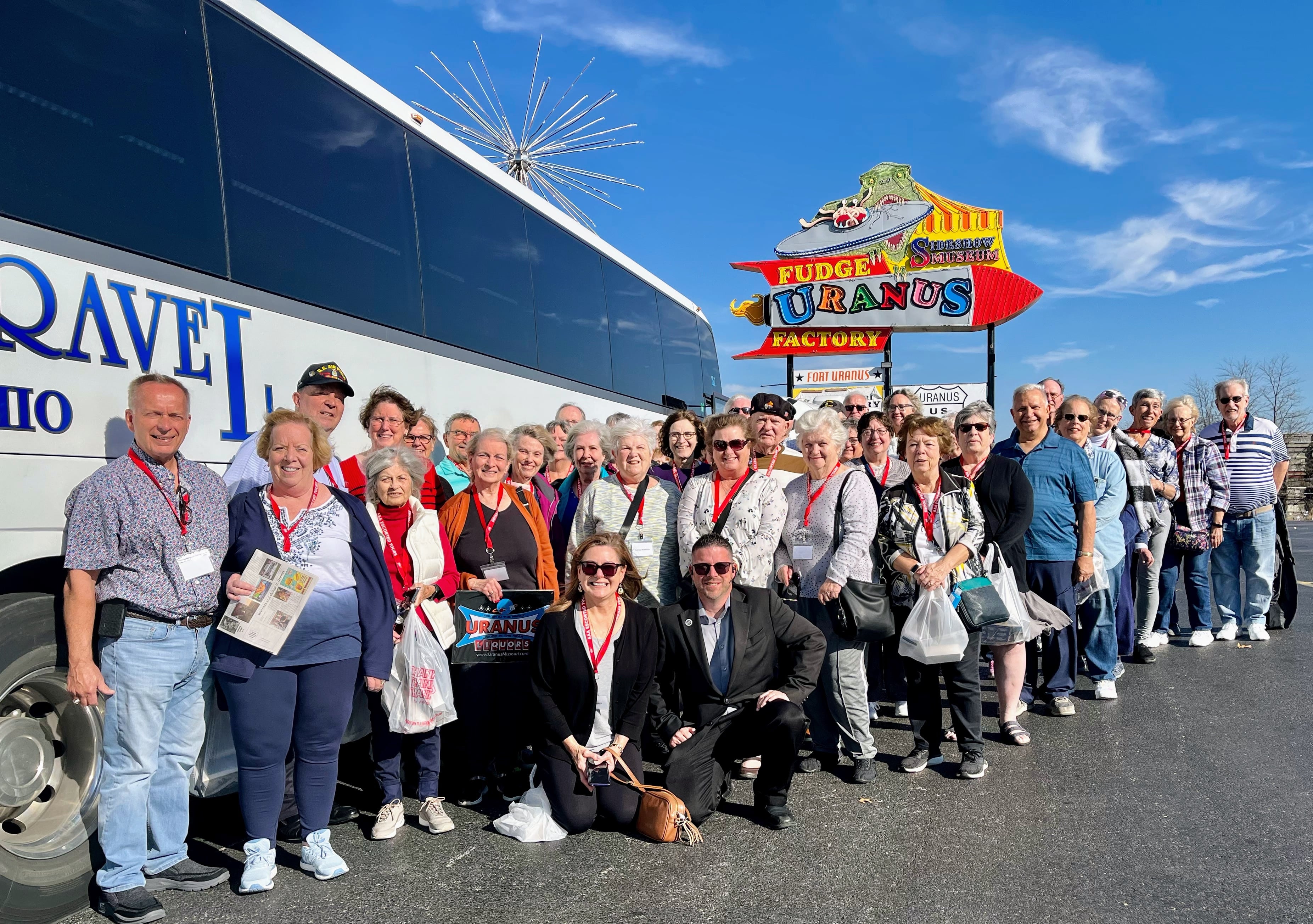 Exploring Uranus is a group activity!
Delight your guests with a round of mini-golf at Uranus Putt Pirates (in season), ice creams at Uranus Ice Cream Company(in season), or a tour of strange and unusual oddities at our Sideshow Museum! The Sideshow Museum & Gift Shop is open year-round.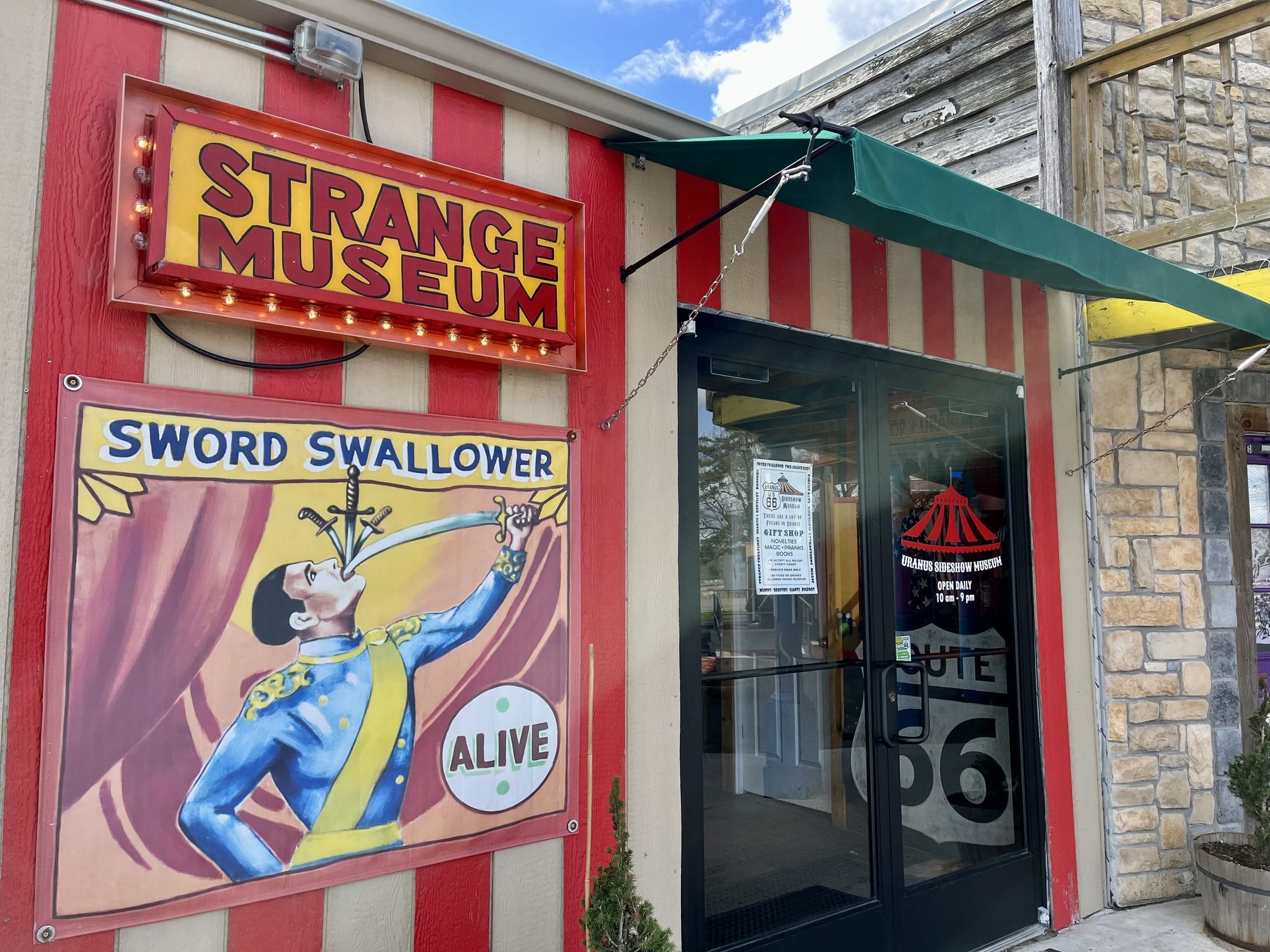 There's a lot of freaks in Uranus! Add on a tour of the Uranus Sideshow Museum for your motorcoach group.
Your motorcoach is always welcome in Uranus!
Let us know your arrival date and time and your group travel host and your motorcoach driver will each receive a free coffee or soft drink from our beverage station, a free Uranus t-shirt and a free half-pound of fudge. The best fudge comes from Uranus!
Not touring Route 66 or Branson this season? Visit our #2 location off I-69 in Madison County, Indiana!
Book your comfort stop or extended visit today by contacting Laura Abernathy Huffman at 573-201-4545 or via email at uranusmarketer@gmail.com.