Posted by tiffanyinuranus@gmail.com BigCommerce on Jul 20th 2021
---
The Uranus Pickers made their long awaited debut back in early June. It was not a disappointment! The three man band picked and strummed in Uranus, and even had their chicken, EC, contribute to some vocals. They have been so well received, that Mayor Louie decided to extend their time in Uranus! This mega group started off their "Reach Around America Tour" in Butte, Montana. They have played many venues, but one thing is for sure, they will finish in Uranus.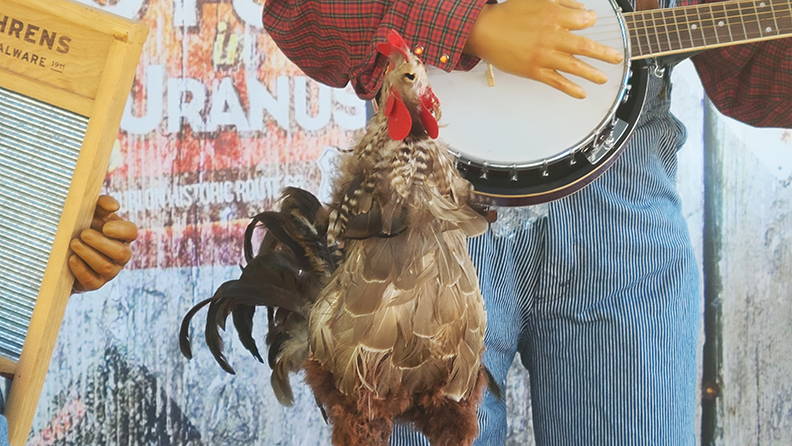 Just released, The Uranus Pickers T-shirt is available in 2 colors (tan and grey). It also features show dates for their "Reach Around America" Tour.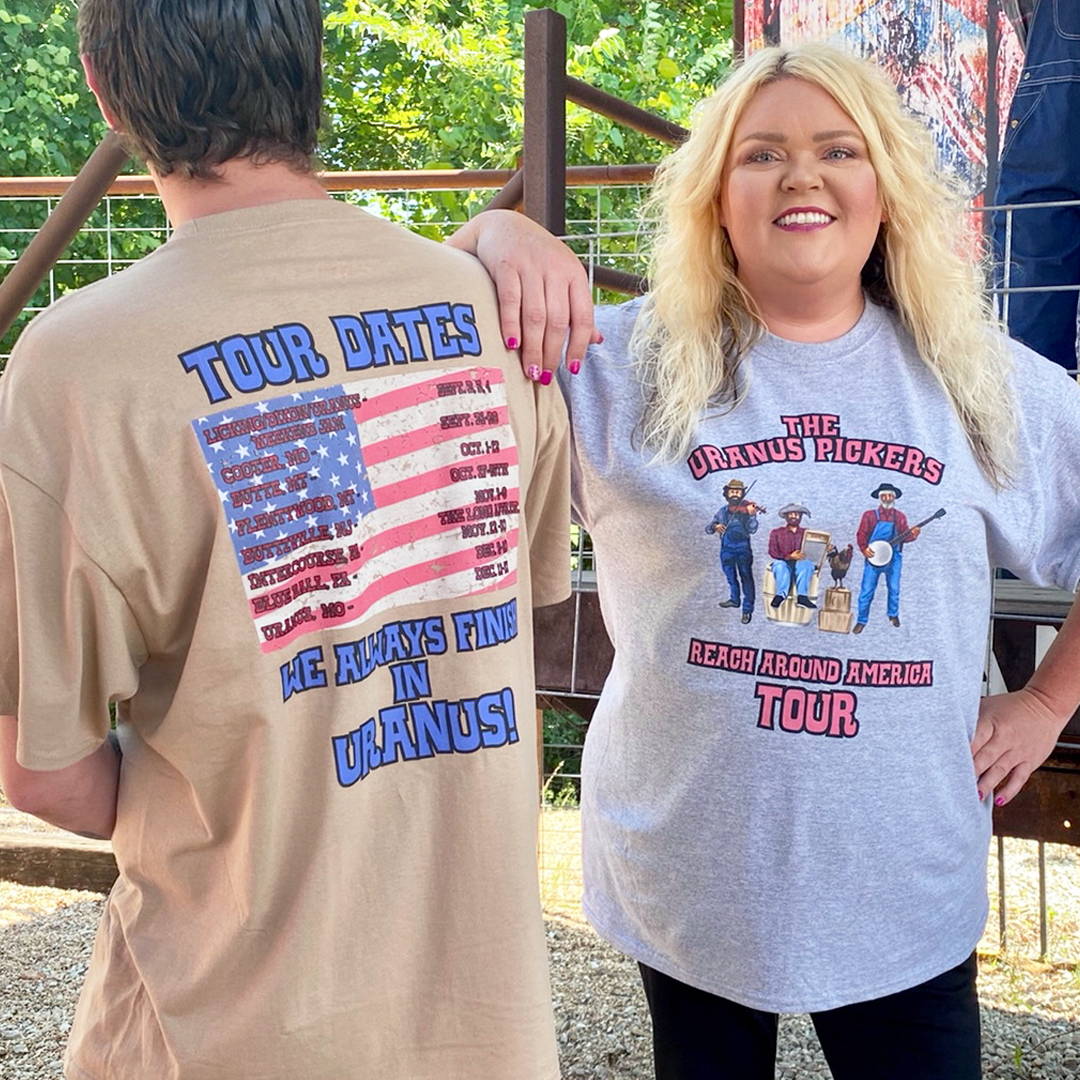 We got a chance to sit down with the band's fiddle player, Amos Fromyer, and he had this to say: "Well, ya know the boys and I have been pickin' for 10 years now and finally, when we pulled into Uranus, we were given this amazing opportunity. We get to stand up in Uranus every night and play and play and play. I mean, it's so good that we are shaking with excitement every time we finish playing in Uranus."
Come on out and enjoy the sweet sounds coming from Uranus.