Posted by Laura Abernathy Huffman on Sep 14th 2023
Halloween at a candy store? Heck, yeah! Uranus citizens know that the ultimate Halloween destination is Uranus Fudge Factory on Route 66 near Fort Leonard Wood in the Missouri Ozarks!
Mayor Louie, Ms. Tiffany, and Fudge Packers Union Local #2 invite you and your family to probe Uranus during Halloween In Uranus 2023!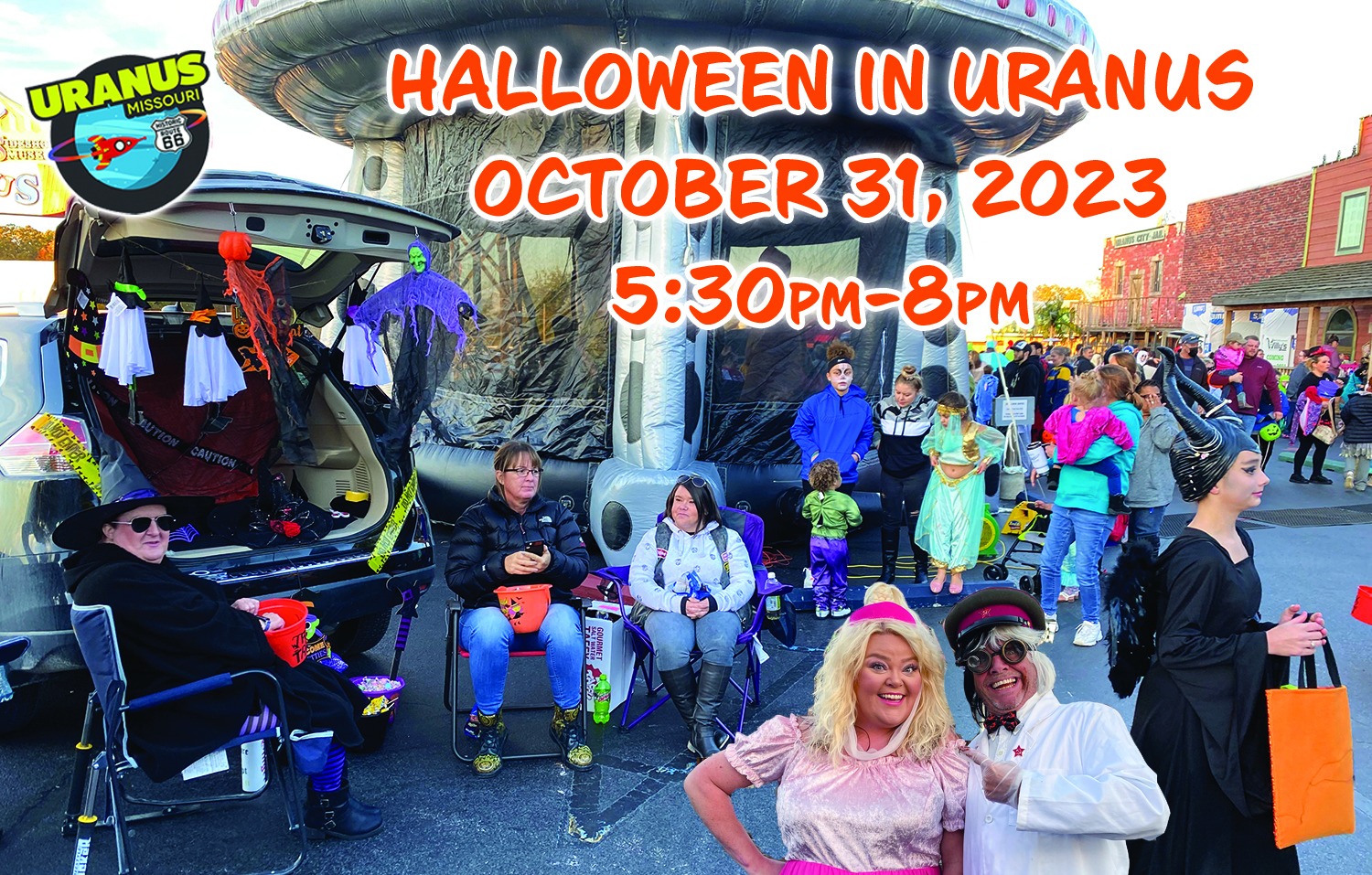 Halloween In Uranus returns for its seventh year of out-of-this-world, super-duper, crackerjack family-friendly fun! Halloween in Uranus is the Fort Leonard Wood region's most fun FREE event for your family of trick-or-treaters!
Take a selfie with the ever so handsome yet humble Mayor Louie Keen, the stunning Miss Tiffany, the aloof Cletus, and the astonishing Katya Kadavera! You'll be blown away by Kat's show-stopping sword swallowing!
Meet real-life firefighters, interact with sweet barnyard animals at the petting zoo, get your face painted, witness amazing magic tricks, and take home a portrait from our photo booth. Jump, hop, leap and bound in our Flying Saucer Bounce house!
Have Zoltar reveal your fortune, win a carnival game, show off your best costume in our Costume Contests, score prizes, and trick-or-treat with over 20 businesses and organizations!
Suitable for kids of all ages, Halloween In Uranus is a safe and fun way to trick-or-treat.
The Uranus Ice Cream Company will also be open, selling food, drinks, and yummy treats.
We can't wait to get spooky with you in Uranus!
October 31- Halloween In Uranus 2023
What: Family-friendly trunk-or-treat!
Where: Uranus Fudge Factory on Route 66 (14400 Highway Z)
When: 5:30 p.m. until 8:00 p.m.
Cost: FREE admission
Facebook Event Listing: https://www.facebook.com/events/816412426854763
Trick-or-treat more than 20 businesses and organizations during Halloween In Uranus 2023!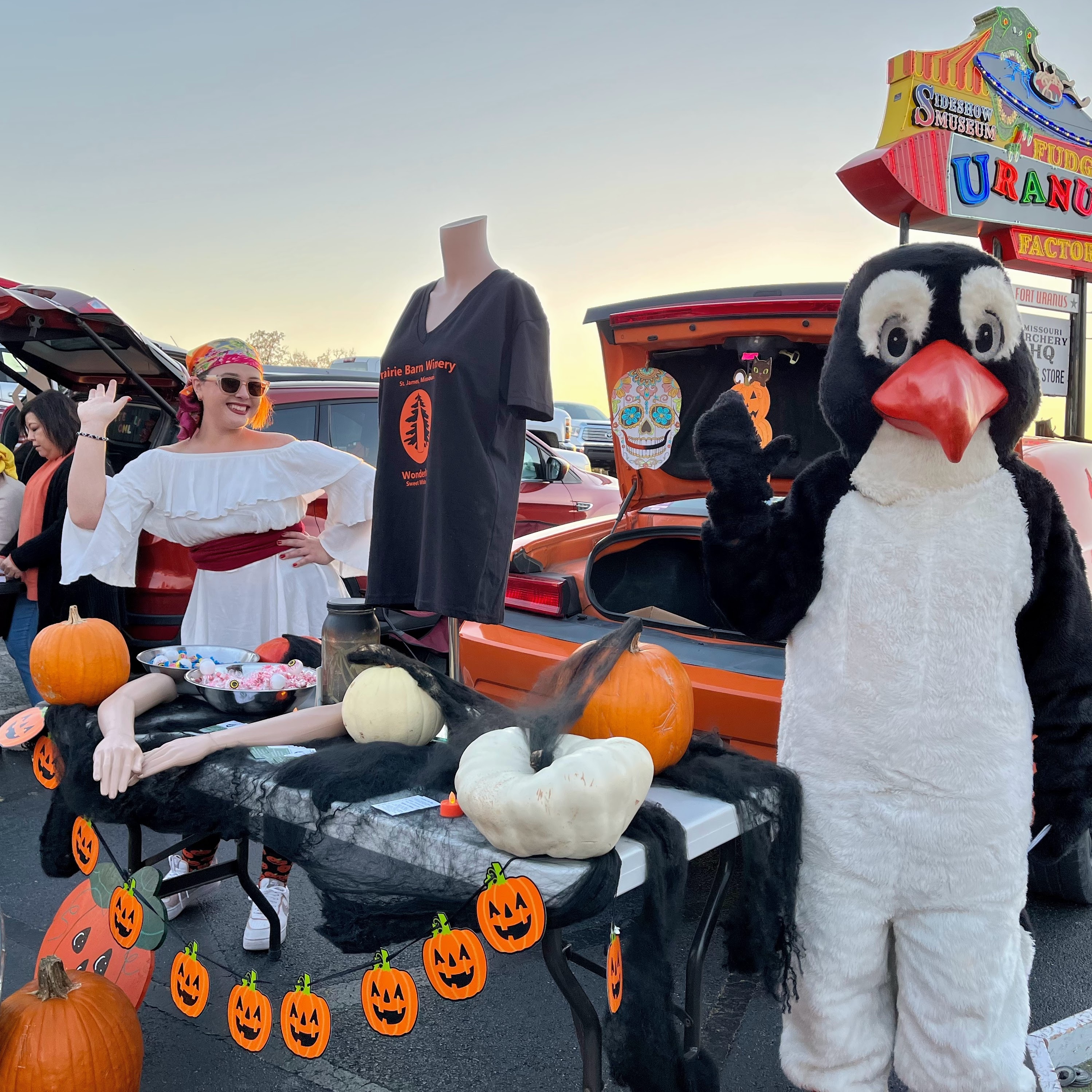 Penguins love Halloween In Uranus! Your family will too!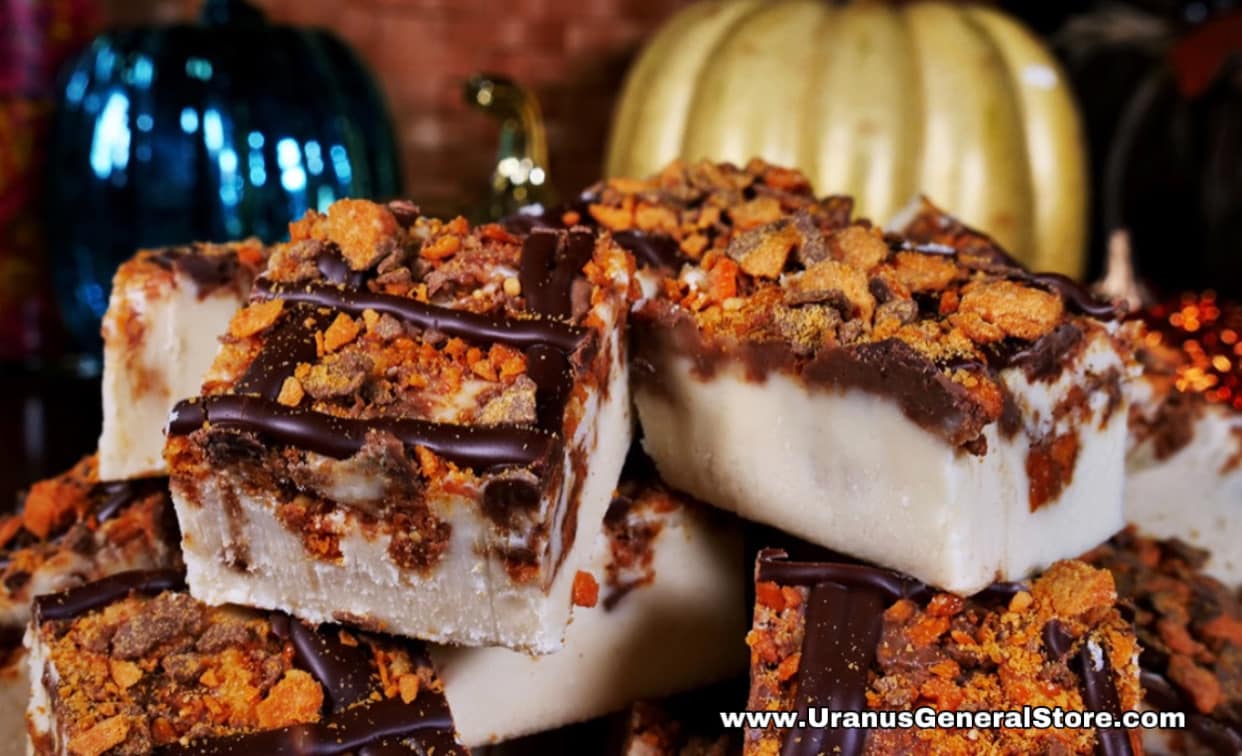 You can get your fudge packed at Uranus Fudge Factory during Halloween In Uranus 2023!